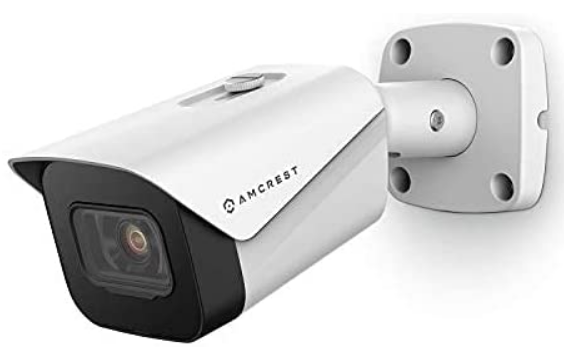 Many of us have installed security cameras and security DVRs, or doorbell cams, or any number of other interesting camera type devices in our homes. These are great little devices that let us see what is happening at home, when we are away, usually by using a phone app to see the camera feeds.
You would think, that with all the cool smart TVs, that someone would create an app so you can see the same cameras on your TV! It just makes sense that I should be able to select a channel to see who is at the door when the doorbell rings, so I know whether I need to get off the couch, find my shoes, and head to the door, or whether it is a landscaper wanting to trim my trees, who I can just ignore. Or it might be that Amazon package I am expecting, the new and nifty Bass-O-Matic I am excited to try out RIGHT NOW! But for sure, there ought to be a way, and there is.
Before I get into the details, let me explain why I got interested in doing this. It wasn't to see the front door, but rather I wanted to put a TV on the wall in a dark room and use it like it was a window to the outside. We have a property on a lake in New York State, and the bedroom is at the back of the house and, though it has some windows, the house is in the forest and it is … DARK. If we don't set the alarm, sometimes it is 930AM before we figure out that it got light outside. It doesn't help that there are lots of dark, grey days. It rains there, a lot.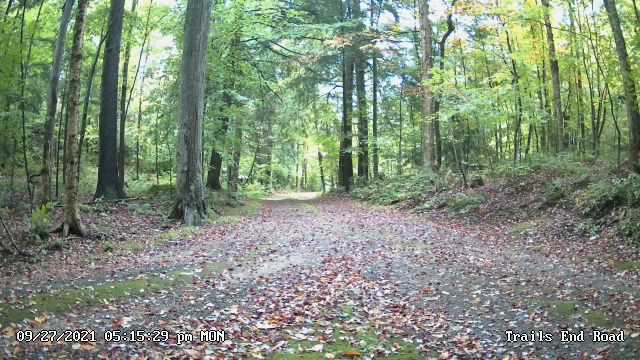 So the easiest thing, I thought, was to mount a 4k TV on the wall where I might like another window, and mount a nice 4K camera on the outside where the "window" might have a view, and then connect the camera to the TV. Yeah… a good idea, but…
The least expensive cameras that will work are POE (Power over Ethernet) IP cameras from the likes of Amcrest, REOLink, Annke, Lorex, Dahua… take your pick, there are lots. I like the REOLink ones best, there are some nice camera shootout reviews you can read at other websites. These cameras are designed to connect to the internet, and get accessed from a smartphone. Or you can hook them up to a security DVR sold by the same company that makes the camera.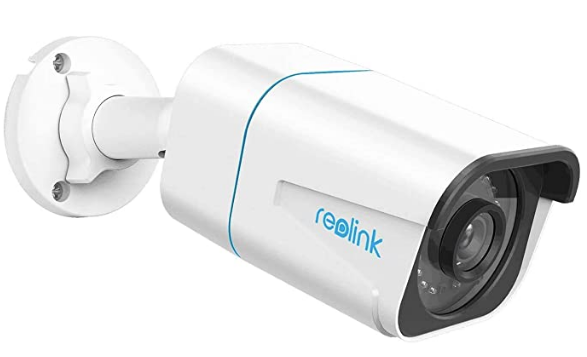 And, by far, the easiest thing to do is to get a security DVR, hook it to the internet, and run an HDMI cable from the security DVR to the TV. This works pretty well, but you have to have the extra DVR that costs a hundred or so bucks, and has the added feature that it will keep a recording of what the camera sees.
And there is a better way. There are a few smart TVs that run Android, the same operating system that runs on Android phones. But I discovered that Amazon Fire Stick TV attachments (and Fire TVs) also run Android! And yes, you can download and run many apps from your android phone to your Fire Stick and Fire TV. I used a 4K Fire Stick (about $35 right now) from Amazon and you don't need to jailbreak it or do anything else illegal, you just turn on USB debugging and "allow apps from other developers" or some such. There are tutorials all over the web for how to do this.
There are a few things to keep in mind: The apps developed for phones are expecting, well, a phone, and so there is often no way to "click" on the part of the screen where you need to set something up. The solution is an app (I think $2) that you load on the Fire Stick that lets you click anywhere on the screen. Then you need a couple other things (if you want to use it as a virtual window,) such as the screen saver (which is easy to turn off), but also the Fire Stick will go into "sleep" mode after 20 minutes. Yep, there is a free app to prevent sleeping, as well.
So for less than $50, it is pretty simple to set up your nifty Fire Stick so you can see your security cameras on any TV that has an HDMI port! Here's what my "virtual window" looks like (not mounted on the wall yet):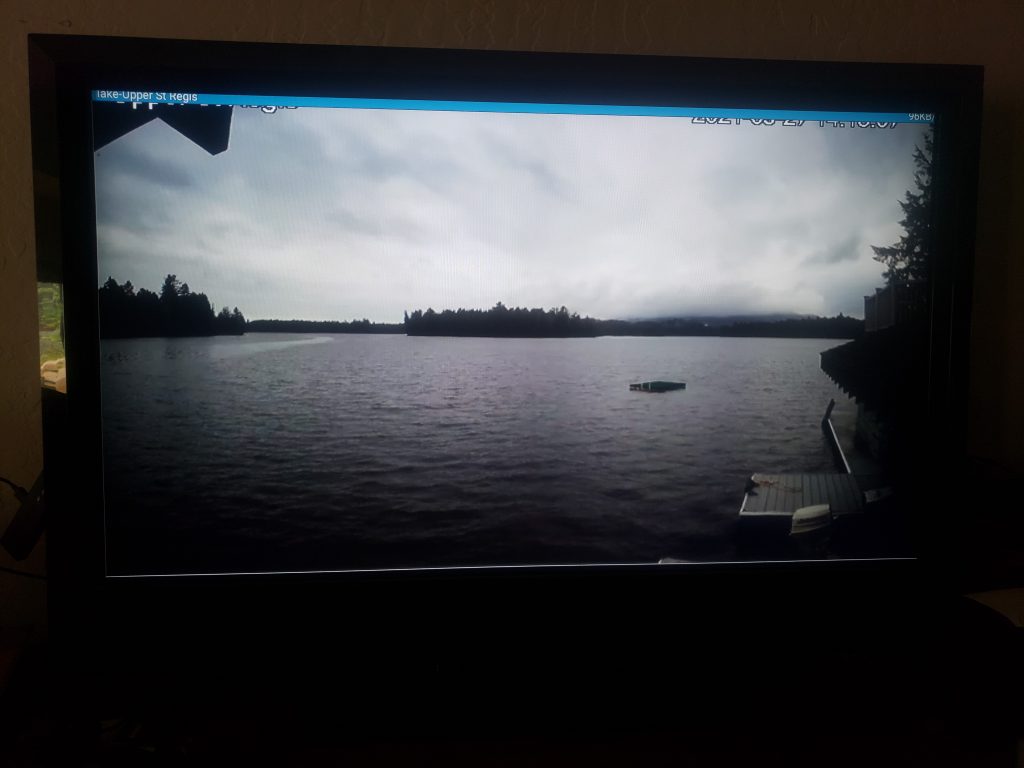 Here are the items mentioned –